17 WooCommerce Plugins to Help You Boost Your Conversion Rate (Plus One Bonus)
At the end of the day, all of your efforts in digital marketing should be aimed towards a single end - increasing conversion. Even if you have a beautiful landing page, well-written copy, strong calls to action, the whole works - it won't mean a thing if you're not reaching your conversion goals.
WooCommerce might make running an online store easy, and it certainly comes with a whole host of robust built-in features. But you're only scratching the surface of its capabilities if you aren't checking out its vast resource of plugins and extensions. Some of these extensions are free, and some require a monthly subscription. They're an essential component of your efforts to create a user-friendly, efficient website.
Everyone could use a little help once in a while. Check out our list below of our favorite conversion-boosting WooCommerce extensions: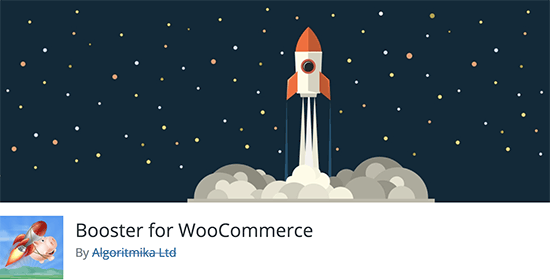 Booster for WooCommerce is a plugin suite that comes packed with so many useful features, it's hard to point out just one. Overall, it's meant to make a host of changes that will make managing your website more efficient. Booster is modular, meaning you can pick and choose which of its features you want to enable.
Here's just a few things Booster can help you do:
Automatically converting world currencies for international visitors to your website
Creating custom price labels for your product
Customizing features of default WooCommerce cart/checkout screens
Shipping and tracking orders
Automatic PDF invoicing
If your website takes a long time to load, your bounce rate increases significantly. WP-Optimize is a tool for clearing your WordPress database so that it runs at maximum efficiency. It removes unnecessary data (such as older versions of your website) cluttering your site's back end and improves the overall user experience in a subtle way. It won't delete anything by itself - you can control when you want to streamline your website's data.
If your online store ships internationally, it's essential that your website is accessible for non-English speakers. WooCommerce Multilingual allows you to easily manage translations of your entire website, from product names to categories and descriptions. Customers can complete the entire checkout process in their own native language, making it that much easier for you to make a sale. It also allows you to automate your emails to display in different languages, as well.


Before buying your product, your potential customers will want to know that others have had a good experience with it. YITH WooCommerce Advanced Reviews goes beyond the standard Review functions of most ecommerce stores. It comes with lots of stylish and trendy features like allowing customers to add titles and a review summary bar that shows the distribution of 1, 2, 3, 4, and 5-star reviews. It also allows customers to attach images to their reviews.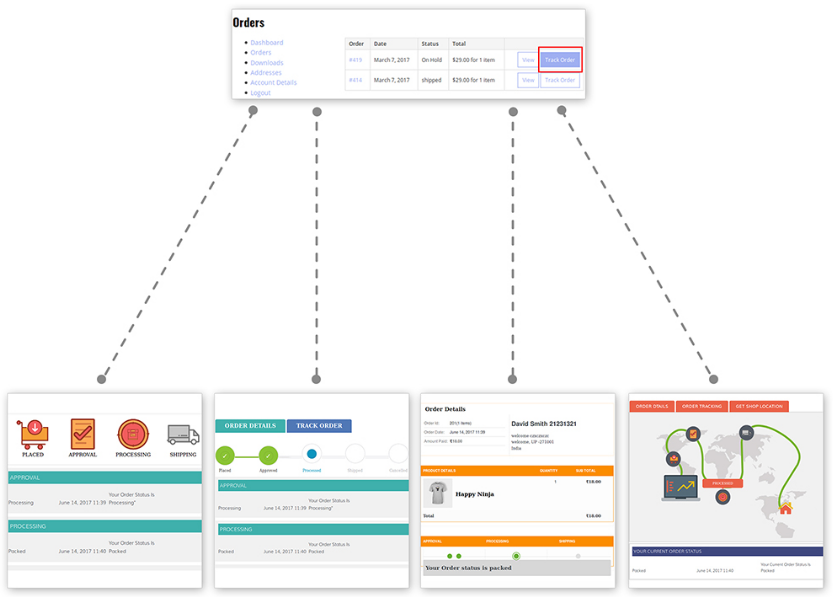 WooCommerce Order Tracker is a popular plugin that enables your customers to track the shipping of their orders in real time. It does so in an attractive and interactive way. This will help build trust with your customers, and free you from having to manually answer so many of their shipping inquiries. It may seem like such a simple thing, but it adds a great deal of value for your customers.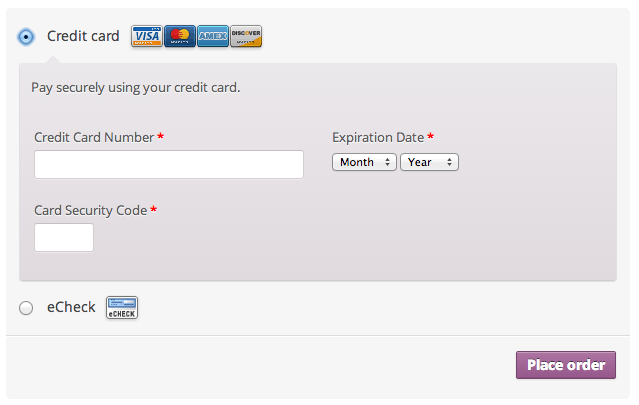 Stripe is an all-but-essential plugin for WooCommerce stores. Rather than redirecting them to an external checkout page, Stripe lets your customers stay on your website during the entire checkout process. It accepts all major debit and credit cards, Google Pay, Apple Pay, and gives you the option to accepts local payments, as well. Best of all, Stripe is developed in partnership with WooCommerce itself - it's completely free to set up and use.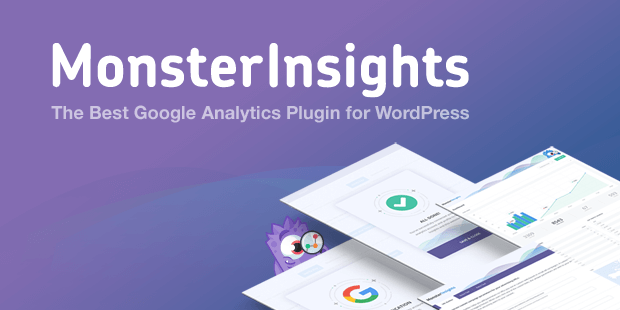 The benefits you'll get from Monster Insights might not be as plug-and-play and instant as others on this list, but they're significant nonetheless. This plugin keeps track of your important ecommerce data, like conversion rate, transactions, revenue, average order value, etc. It's essential to be aware of this data so you can find out how certain products are doing and how your changes are affecting your sites performance in real time, among other things.
WooCommerce Waitlist is a simple plugin that gives customers the option to receive an email when an out-of-stock item will be available again. It will also help you track demand for products you've sold out of, in order to recapture customers who might have missed out the first time around.
WooCommerce Products Filters bolsters the capabilities of your website's search function - enabling customers to filter products by categories, attributes, product tags, price, and more. This will make it that much easier for your customers to find the products they're looking for, and that much more likely that they'll make a purchase.


Gift Cards for WooCommerce allows you to, well, offer gift cards for your WooCommerce site. You can list them like you would any other product, and accept payments for them through any gateways you utilize on your site. The benefits to this are obvious - you can make sales to people who aren't even necessarily personally interested in your product, but know somebody who might be.
MailChimp requires no introduction - it's the world's largest automated email marketing platform. This plugin allows you to seamlessly integrate the many, many features of MailChimp with your WooCommerce website. The benefits of using MailChimp could fill several articles, but here's a few key features:
Automatically following up with additional offers post-purchase
Automated, targeted marketing campaigns
Making product recommendations
Adding discount codes created in WooCommerce to automated emails


Products Slider allows you to quickly create attractive, functional custom sliders to display your products. This may seem like a small thing - but enabling your customers to quickly peruse your products in an easy-to-read fashion can have a dramatic effect on conversion.


Making money by giving stuff away for free may seem counterintuitive, but offering incentives in the way of complimentary giveaways with every purchase is a great way of building consumer trust. WooCommerce Multiple Free Gift allows you to easily manage these giveaways on your site. You can customize the conditions of these gifts and determine exactly what customers have to do to take advantage of your offer.
YITH WooCommerce Wishlist

Not everyone can afford to spend as much money as they'd like on products from online stores - luckily, with YITH WooCommerce Wishlist, you can enable them to get other people to do it!
A plugin like this is especially useful if your store deals in seasonal or special-occasion products, like birthday, wedding, or holiday gifts. If your customer can make wishlists, it will make it that much easier for their friends or family to get them the things they want, and boost sales on your end - everyone wins!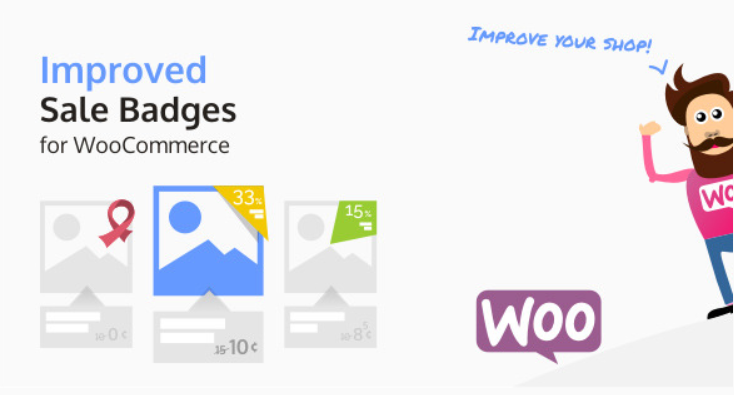 WooCommerce comes equipped with capabilities to feature Badges for your product - special tags that display information like "New Arrivals" or "Featured Products". Improved Sales Badges increases the functionality of this feature and adds additional options. It replaces te default badges with new, more streamlined ones, and gives you many different options to choose from. Other features include seasonal and holiday badges to help your customers identify limited-time products.


WooCommerce Product FAQ's helps build trust with your customers by allowing them to ask questions of others who have previously made a purchase. Visitors can get their questions answered, look at others' questions, and check out threads about the products. You can also add your own questions and answers to the FAQ section if you anticipate a particular question that customers may have.
Sometimes, customers may be totally convinced of the quality of your products, add several to their cart, and be ready to commit to a purchase - only to get cold feet at the last minute for whatever reason. If only there was a way to recover these ones-that-got-away.
WooCommerce Recover Abandoned Cart sends follow up emails to these almost-customers encouraging them to revisit their abandoned cart. It allows you to customize what these emails say and when they'll be sent out. You can even stagger offers - if they don't respond to the first email, you can send another one with a coupon code to make their cart that much more enticing.


Our plugin, Proof Factor, utilizes social proof to increase leads and sales by 10% or more. It's an essential part to any online store - not that we're biased or anything.
Proof Factor comes with a host of conversion-boosting features, including:
Showing the stream of people who have recently signed up or purchased from your site
Showing how many people are currently viewing your site in real time
People, in general, want to do what they see other people doing. Proof Factor leverages this tendency to build trust with customers and cultivate a desire to make a purchase. But don't take our word for it - try Proof Factor today and see just how much the power of social proof can boost your website's sales.