Brick & Mortar is Dead. Long live Brick & Mortar!
The continued relevance of traditional retail in the digital age
---
Guest Author:
Jason Yeh CEO, Tape
---
One of the most fascinating storylines I've been able to watch unfold during my career in technology, first as a product lead in consumer internet then as a venture capital investor and now as an startup operator, has been the evolution of retail. As eCommerce began to explode in popularity through the mid-2000s, "experts" pushed a popular storyline spelling the death of traditional, brick and mortar retail at the hands of online shopping. The logic was sound as the myriad advantages over eCommerce were so easy to list: instant gratification, near limitless geographic reach, zero waiting lines, and no physical storefront costs (both real estate and payroll), among others.
Beyond that, the results over the last 15 years contribute to the narrative. Countless impressive direct-to-consumer (D2C) brands have built businesses with millions of customers following the eCommerce model. Amazon Prime alone has over 100 million loyal members today.
With all these truths listed out 25 years after Pizza Hut sold the first pizza online and 14 years after the launch of Amazon Prime, it might seem like the reality today in 2019 would be brick and mortar retail being on its death bed.
Rumors of traditional retail's death, however, have been greatly exaggerated. In actuality, as the golden opportunity of selling online attracted more and more competition, advantages over traditional retail like decreased physical costs were met by challenges unique to eCommerce like rising digital acquisition costs and more difficult brand building.
To put the scale of competition in perspective, there is not just one online men's haberdashery option, there are countless. There is not just one super stylized, online glasses brand, there are a multitude. There is not just one meal kit service, there are at least 10 that have raised more than $20MM. It sounds crazy writing all of this and that's without mentioning the battles that rage in the pet category, socks, men's sexual health, and toothbrushes (not a joke…).
These waves of digital competition for even hyper-specialized categories have driven companies to revisit brick and mortar on multiple levels.
The first level has been well documented. Skyrocketing costs for digital advertising and customer acquisition overall online made opening physical stores a reasonable strategy to diversify customer acquisition approaches and brand building beyond online methods.

Bonobos launched in 2007 with an online only offering of men's clothing, but five years later opened their first standalone Guideshop to allow customers the ability to try before placing an online order.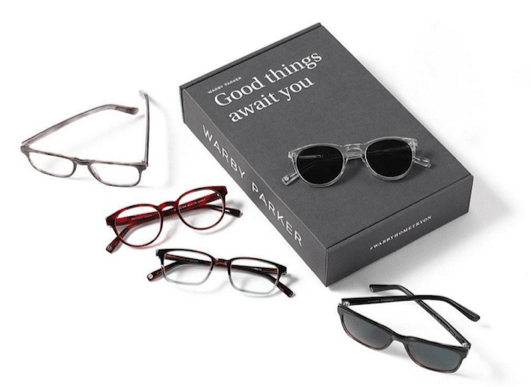 Warby Parker was founded in 2010 trying to avoid physical spaces with their "Home-Try-On program". In a few years, however, the advantages of brick and mortar began presenting themselves with pop-up shops being a core piece of the Warby strategy before eventually announcing their goal of hitting 100 permanent retail stores by the end of 2018 and even.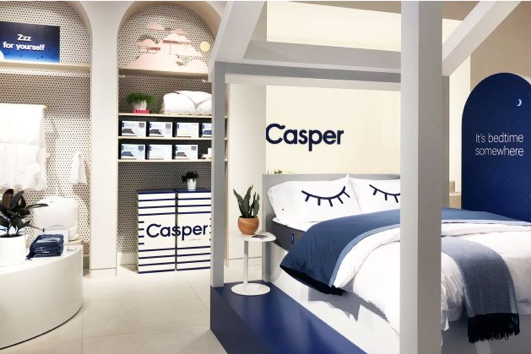 Just last year, Casper, which started the mattress-in-a-box craze, announced that they planned to set up 200 stores around the country.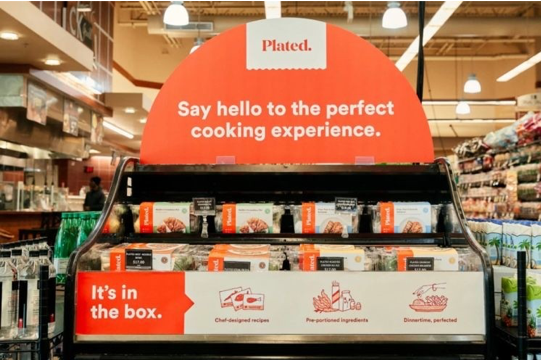 Even the meal kit delivery service Plated is now extending its availability in Albertson's grocery stores (the company that acquired them).
The next level involves the realization that physical world commerce experiences are superior both from the consumer's and retailer's points of view. In an outstanding retail experiences, a shop visitor immediately encounters greeters creating a great brand experience and a personal connection to the store. Being in the store, she's able to touch and feel the products that interest her. As she shops, helpful store associates notice her hesitant look and approach her to aid the buying process. Finally, when she completes her purchase a friendly thank you for her business caps off the positive feelings woven into her buying experience.
Beyond the many surveys confirming consumers enjoy real world shopping better than their digital cousins and countless digital brands opening physical stores, advances in technology have further confirmed how important physical world strategies are to the success of retail.
Companies like Intercom and Drift give visitors to a digital storefront the ability to ask questions while shopping like they would turn to a sales associate in person.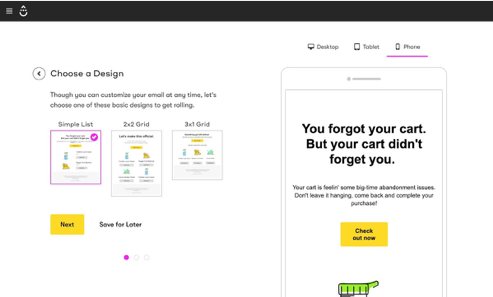 When online shoppers exhibit hesitance, products like CartStack and Drip send a digital salesperson in the form of cart abandonment messages to encourage a sale.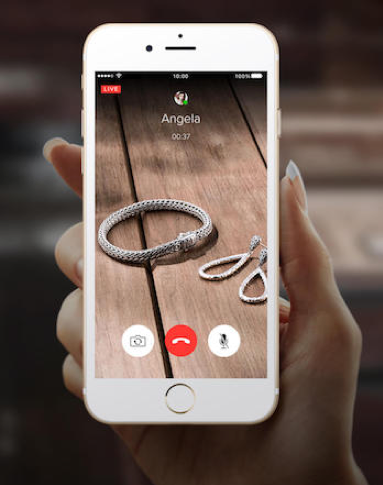 There are even startups, like Hero that are digitizing the ability to examine products before buying by connecting in-store associates to online shoppers with live video streams.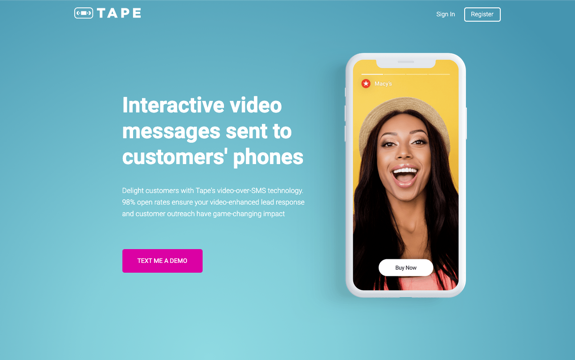 Even my company Tape, which started focused on enhancing more enterprise sales processes, has found a customer base in eCommerce companies who like the ability to mimic sending a salesperson to interact with customers face-to-face in the form of mobile videos delivered directly to customers phones.
The trend it seems is for the best online retailers to maintain ties to traditional retail by incorporating physical locations in an omnichannel strategy while also designing their digital experiences in its likeness. In other words, Brick and Mortar is dead. Long live Brick and Mortar!